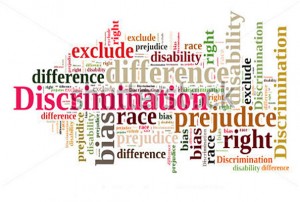 An Overview of Our Practice
We will carefully gather all relevant evidence to support your claim, and we will prepare and file all necessary documents to pursue full and fair compensation for your losses. We will also be your voice in hearings, proceedings, mediation and trial to help you maximize your chances of getting a favorable outcome for you and your family.
Racial Ethical and/or Religious Discrimination
State and federal laws protect workers from discriminatory treatment based on race, national origin or religion. Nonetheless, employees find themselves subjected to unfair treatment based on these protected class factors, for example being subjected to a different set of work rules and expectations than other employees, being denied access to benefits others enjoy, receiving unfair or unwarranted discipline and being terminated. If you believe that you have been the victim of wrongful treatment at work because of your race, national origin or religious beliefs, you want an experienced attorney to help you protect your rights.
Racial discrimination

We will help you seek damages or compensation if you have been wrongfully treated at work because of your race, ethnicity or national origin.

National Origin discrimination

We represent individuals who have come here from other countries or who were born here but have strong ties and identification with their nationality and who have been discriminated against or harassed in the workplace because of their ethnicity or national origin.

Religious discrimination

We handle claims involving disparate treatment based on religious beliefs, including situations where employers have failed or refused to make reasonable accommodations for your religious beliefs.
We handle claims involving all types of workplace actions based on race, ethnicity or religion, including, among others, hiring or firing, promotions, demotions or raises, office location or assignment, access to benefits and participation in meetings.
Age Discrimination.
If you are 40 years of age or older, you have protection against discrimination in the workplace under the Age Discrimination in Employment Act (the ADEA) and the Ohio Civil Rights Act. Your employer cannot simply replace you with a substantially younger employee because of your age. Your employer is prohibited from changing the conditions and terms of your employment to discriminate against you based on your age. If you believe you have been wrongfully treated on the job because you are older, you want an experienced lawyer to protect your rights. We built our practice on a commitment to providing a high level of personal service to every client. We listen carefully to your questions and concerns, so that we have a full understanding of the facts and circumstances of your case. We will help you identify all your options and will provide you with a realistic assessment of your case.
Changes in evaluations based on your age
Changes in duties, such as requiring you to perform menial tasks or asking you to handle physically taxing assignments that are not normally part of your job
Changes in working conditions, including training a substantially younger new hire who the employer hired to replace you (of course without informing you of that fact)
Being excluded from meetings, or denied prior responsibilities
In any discrimination case, it is important that you know your company's policies and that you take all reasonable steps outlined in those policies. Generally, age discrimination actions are difficult to prove and it is important to let the company know at the time that you believe you are being discriminated against.
Family and Medical Leave Act Violations
The federal Family and Medical Leave Act (the FMLA) provides protection to individuals who need to take an unpaid leave of absence to attend to the serious health condition of certain family members or themselves, the birth, adoption or placement of a child in their home and certain military call ups or care-related circumstances, including pregnancy or the illness of a member of their family. If you qualify for leave under the FMLA, your employer can be required to continue your health insurance, provided that you pay your portion of the premiums and restore you to your position upon your return to work or to a similar position. Qualified employees are entitled to 12 weeks of FMLA leave in a 12 month period, depending on which method the employer chooses to use for the 12 month period. If your rights have been denied or interfered with by your employer under the FMLA, you want an experienced lawyer to handle your case, someone who has successfully protected the interests of others in similar circumstances. We provide comprehensive counsel to individuals who have been wrongfully treated in violation of the FMLA, gathering all evidence to support your case, preparing and filing all required documentation, and acting as your voice with your employer and in all hearings, proceedings or trial.
Wrongful denials of FMLA leave
Denying you the right to return to your job after your leave
Changing the terms and conditions of your job while you were on leave
Sex Discrimination and Pregnancy Discrimination
If you have been treated differently than others or in an adverse way at work because you are or have been pregnant, or because of your gender you may have a right to be protected against sex or pregnancy discrimination.
Sex Discrimination
Sex or gender discrimination can and often does take many forms.  For example, certain jobs may be stereotyped as being strictly "men's or women's work;" employees of one gender may consistently receive higher salaries or certain promotions regardless of their qualifications and job performance; or they may be subjected to certain forms of mistreatment or simply not considered when it comes to training and other opportunities in the workplace.  Our firm works to protect the rights of employees and help create equal opportunities in the workplace.
Pregnancy Discrimination
We work with women at any stage of a discrimination action based on pregnancy. We will protect your rights if you have just learned you are pregnant and suddenly find yourself transferred or asked to perform menial, excessively demanding or undesirable tasks. We will also be your advocate if your employer refuses to honor an FMLA leave or similar request.
Refusing to hire you because you are pregnant
Asking you during a job interview whether you intend to have children or "want a family"
Terminating you because you are pregnant
Requiring that you take maternity leave even if you are willing and able to work
Failing to return you to your previous position when you return from a pregnancy leave
Disability Discrimination
Simply because you have a disability does not mean you can be denied a good job, promotion or career. Under the provisions of the Americans With Disabilities Act (the ADA) and the Ohio Civil Rights Act (OCRA), you have a right to ask an employer to make a reasonable accommodation for your disability. If you believe that your employer has wrongfully failed to meet the requirements of the ADA, you want an experienced lawyer to address your employer's failure to accommodate your disability.
ADA Discrimination
We handle all matters related to a claim of employment discrimination under the Americans With Disabilities Act and the Ohio Civil Rights Act, gathering and evaluating all the evidence, preparing and filing all pleadings in court, and acting as your advocate in all proceedings, including depositions of witnesses, settlement discussions and trial. Some employers can often subtly change the terms and conditions of employment for a person with a disability. Your employer must make reasonable accommodations for your disability. This means not only taking positive steps to allow you to continue working, but it also prohibits your employer from imposing certain conditions or restrictions that, based on your disability, make it harder for you to do your job.
Sexual and Other Forms of Harassment
Harassment that occurs when you are offered a job-related benefit or threatened with a job-related punishment in exchange for granting or denying sexual favors to a superior.
A hostile environment based on sex or other protected class status can exist wherever sexual references, jokes, e-mails, pictures, cartoons or comments are encouraged, tolerated or condoned by your employer.
In most instances, you need to be aware of your company's policies for reporting sexual and other forms of harassment, and follow those policies.
Wage & Hour Claims
If you are a salaried worker, you may believe that you are never entitled to overtime pay. This is not necessarily true. If you have been led by your employer to believe that you must consistently work extra hours without pay, you want to talk with an experienced employment law attorney who can assess the duties and responsibilities of your job, review the merits of your case and advise you about your rights. We provide comprehensive counsel to employees in wage, hour and overtime pay claims. Under the law, if you are considered an exempt employee, your employer does not have to provide you with overtime pay. Often, though, the denial of overtime benefits is based on employee misclassification, where you are incorrectly labeled or identified as an exempt employee.
Severance Negotiations
We will work with you at any stage of a severance package negotiation, whether you have just been notified that your position is being eliminated or you have been terminated, effective immediately. We will negotiate, review and prepare your severance agreement, and we will be your liaison and representative with your employer and their attorneys, so that you don't have to be in contact with them. When we negotiate a severance package, we will always place priority on your needs and the needs of your family. We will look at the specific circumstances of your position within your profession and the economic environment you find yourself in, gathering relevant information to determine how much severance you reasonably need to provide for your family until you can find a comparable job and return to the workplace. You don't need to have a written employment agreement to seek a severance package. If you have been fired or notified that you will be losing your job, we will advocate for you.
Retaliation
If you have witnessed wrongdoing by your employer, including unsafe work conditions or discrimination, and if you have reported this activity to the appropriate members of management or the authorities, you may be subjected to retaliation at work, in the form of undesirable work assignments, denials of promotion, unwanted transfers, harassment, unfair evaluations and even termination.
Filing a workers' compensation claim
Reporting discrimination in the workplace or contacting or filing paperwork with the Equal Employment Opportunity Commission (EEOC claims)
Alleging or filing a sexual harassment claim
Reporting that they have been mistreated because of their gender
Contact Our Office
We offer a free initial consultation. To set up an appointment with Paul Corrado
contact our office online
or call us at 216-765-4000.