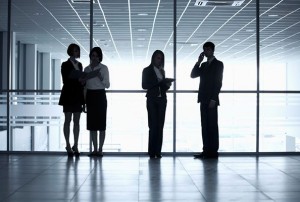 Our Practice Areas
We focus our practice on Employment Law and Business related issues, working with employees and employers.  
Our work with employers includes defending and litigating on behalf of employers sued for discrimination, wrongful termination, wage and hour violations and non-competition/trade secrets issues. We represent businesses in contract negotiations and litigation. Our practice also centers on proactive strategies to minimize the risk of employment litigation. We offer employment counseling and employer training to help employers use best practices to reduce the likelihood of a lawsuit and to promote a productive working environment.
For employees, we concentrate on protecting their rights in the aftermath of wrongful discharge or discriminatory conduct by their employers. We handle claims involving race, ethnic or national origin, religion, age, sex/gender, pregnancy and disability discrimination and harassment as well as claims related to family and medical leave, wage and hour disputes and non-competition agreements. We will help you negotiate an effective severance package and will protect your rights in the event of workplace retaliation.